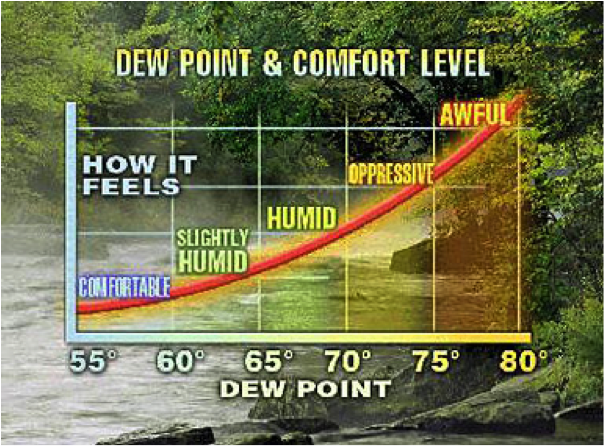 David F. Zierden, State Climatologist of Florida - (850) 644-3417 - This email address is being protected from spambots. You need JavaScript enabled to view it.
Emily Powell, Assistant State Climatologist of Florida - (850) 644-0719 - This email address is being protected from spambots. You need JavaScript enabled to view it.
The Florida Climate Center, Florida State University, Tallahassee, FL, 32301
April 29, 2014
Download report in PDF format

or read the report below
Introduction
As the State Climate office for Florida, we often get questions about living with high humidity. Many people suffer from respiratory illness or other health problems that are affected by humidity and they are trying to find a suitable climate to move to. The most common questions are:
Is Florida the most humid state in the nation?
Is There a Part of Florida that is Less Humid than Others?
Before trying to answer these questions, it is best to have a brief discussion on how meteorologist measure and quantify humidity in the atmosphere.