twitter
twitter module test
Intergovernment Panel on Climate Change Statement
What does the new IPCC report mean to Florida?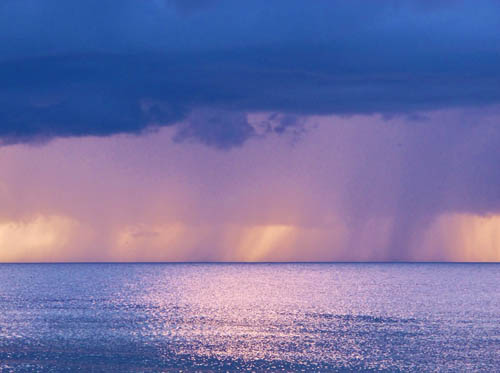 Image courtesy of
Weather Underground
The United Nations sponsored Intergovernment Panel on Climate Change (IPCC) issued the "Summary for Policy Makers" for its latest climate change assessment on Friday, September 27th. The IPCC was formed in 1988 and has compiled these assessments, or state of climate change science reports, every 5-6 years since then. The full report will be released in three parts and consist of thousands of pages of research and experiments compiled from hundreds of climate scientist from around the world.
The headline of this year's assessment from the summary for policy makers is that it is now extremely likely (95% confidence) that human activity and the release of greenhouse gases is responsible for more than half the observed warming in global temperatures. This is an even greater confidence than the last report in 2007, where it was deemed very likely, or 90% confidence. The summary for policy makers also contains statements on how increasing greenhouse gas concentrations may be affecting other aspects of climate like droughts, extreme events, hurricanes, sea level rise, and snow and ice cover. State Climatologist David Zierden reviews the findings of the IPCC summary for policy makers and compares that with observations and climate patterns in the State of Florida in this brief report below.
Download report in PDF format

or read the report below
About
The Florida Climate Center is part of three-tiered system that serves to provide climate data, information, and services for the United States. Affiliated with the National Climatic Data Center (NCDC) in Asheville, NC and the Southeast Regional Climate Center (SERCC) in Columbia, SC, the Florida Climate Center should be the first stop for climate data and information for citizens, organizations, educational institutions and private businesses in the state of Florida. We seek to serve the state of Florida by providing:
Facilities
The Florida Climate Center is housed at Florida State University's Center for Ocean-Atmospheric Prediction Studies. Located off campus in the Robert M. Johnson Building in Innovation Park, the Florida Climate Center maintains archives of original cooperative station observations dating back to the early 1900's along with Division of Forestry rainfall records and NCDC publications.
Affiliations
The Florida Climate Center is part of a three-tiered system providing climate services at the national, regional and state levels.
National:
Regional:
State:
David Zierden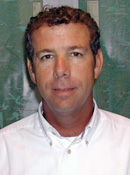 State Climatologist
Rm. 232B
(850) 644-3417 phone
(850) 644-4841 fax
This email address is being protected from spambots. You need JavaScript enabled to view it.
My research directly involves my role as state climatologist for Florida. The Florida Climate Center is the leading authority on climate variability in Florida, particularly as related to ENSO. The climate Center is involved with the Southeast Climate Consortium, one of the Regional Integrated Science and Assessment (RISA) teams funded by NOAA's Office of Global Programs. Through this involvement, we conduct research into downscaled and localized climate forecasts and their application to the sectors of agriculture, forestry, and water resources. Recent expansion of the consortium now includes the State Climate Offices of Georgia and Alabama, as well as agriculturist, hydrologists, and social scientists from the University of Florida, University of Miami, University of Georgia, University of Alabama Huntsville, and Auburn University. The Southeast Climate Consortium now receives additional funding through USDA and USDA Risk Management Agency.
An example of the climate information products developed by Florida Climate Center is a method of forecasting wildfire threat based on the Keetch-Byram Drought Index (KBDI). The experimental forecast expresses wildfire threat in probabilistic terms and is used by the Florida Division of Forestry for planning management strategies and allocation of resources. This year the wildfire threat forecast was expanded include the states of Georgia and Alabama. These results were presented at the National Seasonal Assessment Workshop, Eastern and Southern States in January of 2006. The KBDI forecast for the Southeast was included as guidance in the final report.
Disclaimer
PLEASE READ THESE TERMS OF USE CAREFULLY BEFORE USING THIS SITE. BY USING THIS SITE, YOU AGREE TO THESE TERMS OF USE. IF YOU DO NOT AGREE TO THESE TERMS OF USE, PLEASE DO NOT USE THIS SITE OR ANY INFORMATION PROVIDED HEREIN.
General. This site is owned and operated by FLORIDA STATE UNIVERSITY and reflects research work being conducted by the Center for Ocean-Atmospheric Prediction Studies (COAPS). This information is provided as a public service. FSU has the right at any time to change or discontinue any aspect or feature of the site, including, without limitation, the content, hours of availability, and equipment needed for access or use of the site.
Equipment. You shall be responsible for obtaining and maintaining all telephone, computer hardware and other equipment needed for access to and use of the site and all charges related thereto.
Restrictions on Use. You shall use the site for lawful purposes only. You shall not post or transmit through the site any material which violates or infringes in any way upon the rights of others, which is unlawful, threatening, abusive, defamatory, invasive of privacy or publicity rights, vulgar, obscene, profane or otherwise objectionable, which encourages conduct that would constitute a criminal offense, gives rise to civil liability or otherwise violate any law. Without FSU's express prior approval, you shall not post or transmit through the site any material which contains advertising or any solicitation with respect to products or services. You shall not use the site to advertise or perform any commercial solicitation, including, without limitation, the solicitation of users to become subscribers of other on-line information services competitive with the site. Any conduct by you that in FSU's discretion restricts or inhibits any other user from using or enjoying the site will not be permitted.
Disclaimer of Warranty; Limitation of Liability.
A. YOU EXPRESSLY AGREE THAT USE OF THE SITE IS AT YOUR SOLE RISK. NEITHER FSU, ITS PARTNERS NOR ANY OF THEIR RESPECTIVE EMPLOYEES, AGENTS, THIRD PARTY CONTENT PROVIDERS OR LICENSORS WARRANT THAT THE SITE WILL BE UNINTERRUPTED OR ERROR FREE; NOR DO THEY MAKE ANY WARRANTY AS TO THE RESULTS THAT MAY BE OBTAINED FROM USE OF THE SITE, OR FROM THE INFORMATION CONTAINED THEREIN, OR AS TO THE ACCURACY OR RELIABILITY OF ANY INFORMATION, SERVICE OR MERCHANDISE PROVIDED THROUGH THE SITE.
THE SITE IS PROVIDED ON AN "AS IS" BASIS WITHOUT WARRANTIES OF ANY KIND, EITHER EXPRESS OR IMPLIED, INCLUDING, BUT NOT LIMITED TO, WARRANTIES OF ACCURACY, ADEQUACY, COMPLETENESS, THAT THE INFORMATION IS ERROR-FREE OR CONTINUOUSLY AVAILABLE, WARRANTIES OF TITLE OR IMPLIED WARRANTIES OF MERCHANTABILITY OR FITNESS FOR A PARTICULAR PURPOSE, OTHER THAN THOSE WARRANTIES WHICH ARE IMPLIED BY AND INCAPABLE OF EXCLUSION, RESTRICTION OR MODIFICATION UNDER APPLICABLE LAW. ADDITIONALLY, THERE ARE NO WARRANTIES AS TO THE RESULTS OBTAINED FROM THE USE OF THE SITE.
THIS DISCLAIMER OF LIABILITY APPLIES TO ANY DAMAGES OR INJURY CAUSED BY ANY FAILURE OF PERFORMANCE, ERROR, OMISSION, INACCURACY, INTERRUPTION, DELETION, DEFECT, DELAY IN OPERATION OR TRANSMISSION, COMPUTER VIRUS, COMMUNICATION LINE FAILURE, THEFT OR DESTRUCTION OR UNAUTHORIZED ACCESS TO, ALTERATION OF, OR USE OF THIS SITE, WHETHER FOR BREACH OF CONTRACT, TORTIOUS BEHAVIOR (INCLUDING STRICT LIABILITY), NEGLIGENCE, OR UNDER ANY OTHER CAUSE OF ACTION, TO THE FULLEST EXTENT PERMISSIBLE BY LAW. THIS DOES NOT AFFECT ANY STATUTORY RIGHTS WHICH MAY NOT BE DISCLAIMED. YOU SPECIFICALLY ACKNOWLEDGE THAT FSU IS NOT LIABLE FOR THE DEFAMATORY, OFFENSIVE OR ILLEGAL CONDUCT OF OTHER USERS OR THIRD-PARTIES OVER WHICH IT HAS NO CONTROL.
TO THE FULLEST EXTENT PERMISSIBLE BY LAW, IN NO EVENT SHALL FSU OR THE MEMBERS OF THE CENTER FOR OCEAN-ATMOSPHERIC PREDICTION STUDIES BE LIABLE TO YOU FOR ANY INCIDENTAL, CONSEQUENTIAL, OR INDIRECT DAMAGES (INCLUDING, BUT NOT LIMITED TO, DAMAGES FOR LOSS OF DATA, LOSS OF PROGRAMS, COST OF PROCUREMENT OF SUBSTITUTE SERVICES OR SERVICE INTERRUPTIONS) ARISING OUT OF THE USE OR INABILITY TO USE THE WEBSITE. IN NO EVENT SHALL FSU'S TOTAL LIABILITY TO YOU FOR ALL DAMAGES, LOSSES AND CAUSES OF ACTION WHETHER IN CONTRACT, TORT (INCLUDING ITS OWN NEGLIGENCE) OR UNDER ANY OTHER LEGAL THEORY (INCLUDING STRICT LIABILITY) EXCEED THE AMOUNT PAID BY YOU, IF ANY, FOR ACCESSING THIS SITE. THIS DOES NOT AFFECT ANY STATUTORY RIGHTS WHICH MAY NOT BE DISCLAIMED.
Monitoring. FSU shall have the right in its sole discretion to refuse to post or remove any material submitted to or posted on the site. Without limiting the foregoing, FSU shall have the right to remove any material that FSU, in its sole discretion, finds to be in violation of the provisions hereof or otherwise objectionable.
Indemnification. You agree to defend, indemnify and hold harmless FSU, the members of the Center for Ocean-Atmospheric Prediction Studies, and their affiliates and their respective directors, officers, employees and agents from and against any and all claims, actions, demands, damages, costs, liabilities, losses and expenses (including reasonable attorneys' fees) arising out of your use of the site.
By use of the website and/or any of its services or products, you agree to abide by the terms of this Disclaimer.