Ph.D. Students
1. Dr. Jacob Padro
16. Dr. Bernard Barnier
31. Dr. Alan Leonardi
2. Dr. John Lee
17. Dr. Alejandro Pares-Sierra
32. Dr. Luis Zamudio-Lopez
3. Dr. Harley Hurlburt
18. Dr. Ole Martin Smedstad
33. Dr. Ken-ichi Mizoguchi
4. Dr. J. Dana Thompson
19. Dr. Tommy Jensen
34. Dr. Wilton Arruda
5. Dr. John Kindle
20. Dr. John McCalpin
35. Dr.Andrea Mask
6. Dr. Joseph Wroblewski
21. Dr. Jiayan Yang
36. Dr. Birol Kara
7. Dr. Richard Grotjahn
22. Dr. David Legler
37. Dr. Erik Kvaleberg
8. Dr. Benoit Cushman-Roisin
23. Dr. Brian Kelly
38. Dr. Annette Samuelsen
9. Dr. George Heburn
24. Dr. Lisan Yu
39. Dr. Anthony Arguez
10. Dr. Alex Camerlengo
25. Dr. Jay Shriver
40. Dr. Peng Yu
11. Dr. Antonio J. Busalacchi
26. Dr. Ming Liu
41. Dr. William Putman
12. Dr. Richard Rood
27. Dr. Rodrigo Nuñez
42. Dr. Justin Brolley
13. Dr. Sirpa Hakkinen
28. Dr. Mark Verschell
43. Dr. Yoshie Goto-Maeda
14. Dr. Ruth Preller
29. Dr. Steve Morey
15. Dr. Germana Peggion
30. Dr. Charles Tilburg
(In addition to the above Ph.D. students, there have been 66 M.S. Students from the Departments of Meteorology and Oceanography)
Melissa Griffin
Assistant State Climatologist
Rm. 232a
(850) 644-0719 phone
(850) 644-4841 fax
This email address is being protected from spambots. You need JavaScript enabled to view it.
I've been employeed at the Center for Ocean-Atmospheric Prediction Studies since receiving my degree in meteorology from Florida State University in September 2000. I currently serve as the Assistant State Climatologist of Florida. My work at COAPS and the Florida Climate Center involves processing data and producing derived data products for both the climate center and the Southeast Climate Consortium. I'm also an outreach educator for COAPS and the state coordinator of the Community Collaborative Rain, Hail and Snow (CoCoRaHS) Network.
James O'Brien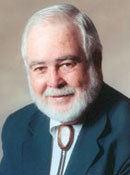 Professor Emeritus
Rm. 211
(850) 644-4581 phone
(850) 644-4841 fax
This email address is being protected from spambots. You need JavaScript enabled to view it.
Dr. James J. O'Brien, the Robert O. Lawton Professor of Meteorology and Oceanography, founded COAPS. He is internationally known for mentoring young scientists and under his guidance 42 students have completed their Ph. D. degree and over 80 students have completed their M.S. degree. He also has supervised more than 25 post-doctoral assistants. Dr. O'Brien's early emphasis was in ocean modeling which led to new breakthroughs in understanding coastal upwelling, El Niño, La Niña, and hurricane effects on the ocean. His most recent research interest is on the impact of climate variability on our everyday life. Dr. O'Brien retired in December 2006 and Dr. Eric Chassignet, from the University of Miami, is now the new COAPS director.
Short Version Curriculum Vitae (PDF Document)
Daniel Brouillette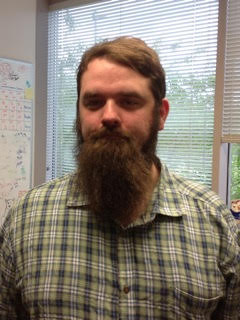 Climate Services Specialist
Rm. 241
(850) 644-0719 phone
(850) 644-4841 fax
This email address is being protected from spambots. You need JavaScript enabled to view it.
I began in my position in the Florida Climate Center in June 2016. My work involves supporting the full range of operations of the Center, including fulfilling requests for climate data and information, performing research on applied climate topics pertinent to Florida and the surrounding region, and providing climate outreach to Florida citizens. I also serve as a state coordinator for the Community Collaborative Rain, Hail, and Snow (CoCoRaHS) Network, which is a high-density precipitation-observation network that has volunteer citizen observers hailing from all 50 states and the District of Columbia, Canada, and Bermuda.
People
David Zierden
State Climatologist
Assoc. in Research
Rm. 242
(850) 644-3417
This email address is being protected from spambots. You need JavaScript enabled to view it.

Daniel Brouillette
Climate Services Specialist
Rm. 241
(850) 644-0719
This email address is being protected from spambots. You need JavaScript enabled to view it.

James O'Brien
Professor Emeritus
Meteorology/Physical Oceanography
Rm. 277
(850) 644-4581
This email address is being protected from spambots. You need JavaScript enabled to view it.

Morton Winsberg
Professor Emeritus
Dept. of Geography
(850) 644-8377
This email address is being protected from spambots. You need JavaScript enabled to view it.